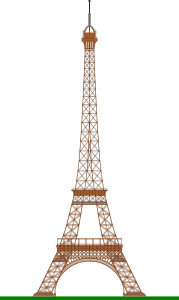 For years, I thought that I would never find a career path that would make me happy, much less be my real passion in life. This terrified me; especially as I got older because I saw my peers advancing in their prospective jobs and ultimately forging a career for themselves, which only made me fear I was getting further behind the eight ball. Although I was still in graduate school while they were gaining their professional experience, I have recently realized that I too, was forging the beginning of a career that was linked to my passion.
Unfortunately though, it took me an additional five or six years before I realized that I had a passion for writing and that despite my years working in other fields, I could still pursue writing as a profession; no matter how old I am. So, that's exactly what I did. I started applying to freelance writing gigs and I found that nobody cared how old I was, they only cared if I was able to create the kind of content that they were seeking by the prescribed deadlines...and here I am. This story isn't just unique to me, but it is true for everyone, no matter what it is you think you're too old for. It is never too late to do anything that you want, and the movie
Something's Gotta Give (2003)
is a great example of this theme.
In the movie
Something's Gotta Give (2003)
, Harry Sanborn (Jack Nicholson), who is a 63 year old playboy, finally experiences what its like to fall in love for the first time. Ironically for him, he falls in love with Erica Barry (Diane Keaton), who is a well established Broadway playwright in her late fifties. This unlikely romance not only took Harry by surprise because he typically never engaged romantically with women close to his age much less dated them; but it also surprised Erica, whom had professed that she was done with romantic relationships after becoming bitter as a result of the divorce with her ex-husband/her daughter's father, Dave Klein (Paul Michael Glaser). But, in typical Hollywood fashion, their road to a happy ending together wasn't smoothly paved.
From the first meeting between Harry and Erica, they were pretty much repulsed by each other for a couple of reasons. For Erica, the repulsion had a lot to do with the fact that Harry was visiting her summer Hampton home with her daughter Marin Klein (Amanda Peet), who was considerably younger than Harry; while for Harry, the uneasiness had a lot to do with his past experiences with older women and the judgment that he felt from them as a result of his lifestyle choices. However, when the two (that is Harry and Erica) were forced to spend time together in Erica's Hampton home after Harry suffered from a mild heart attack, the two began to develop feelings for one another; which surprised them both, most especially Harry.
By the end of the movie, it was quite apparent that Harry was smitten with Erica like he had never been smitten before. Unlike his past relationships with younger women, he was not in control of his emotions and although it scared him at first, he eventually became comfortable with and even began to embrace such new feelings. True, he did have to overcome a few obstacles, both internal (old habits regarding perception of women and relationships) and external (Erica's new boyfriend Julian Mercer (Keanu Reeves) in order to finally be with Erica, but he did overcome those obstacles. Harry had fallen in love at the age of 63, for the first time in his life, which only proved that it's never too late to fall in love, or never too late to do anything for that matter.